Computer lab at Non-Formal Education Centre, Neb Sarai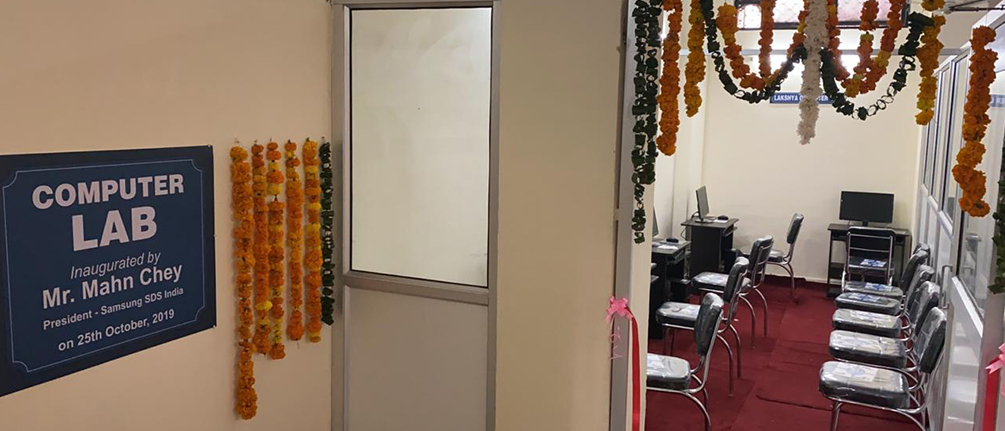 Samsung group initiated Lakshya project by installing a fully fledged Computer Lab for a social cause to our dear children in Neb Sarai Non Formal centre. Computer lab was inaugurated on 25th October 2019 by Mr. Man Chey, President Samsung, SDS India Ltd, under the direct supervision of Prachodana Social Service Society. The day was solemnized with the presence of H.E Jacob Mar Barnabas. The function started with a welcome speech by Fr. Mathew Vadakkekuttu (Director, PSSS), followed by the presidential address by His Excellency Bishop Barnabas.
To mark the occasion, various cultural programmes were conducted by our children. The day ended with distribution of Diwali sweets & snacks by the Samsung team, which was very delightful for our children. The event was concluded with the vote of Thanks by Sr. Jane (in charge of Non Formal Centre). The aim to provide computer in our centre will help the children to grasp a better idea about their subjects. They will get to know better about the world and the society around them.